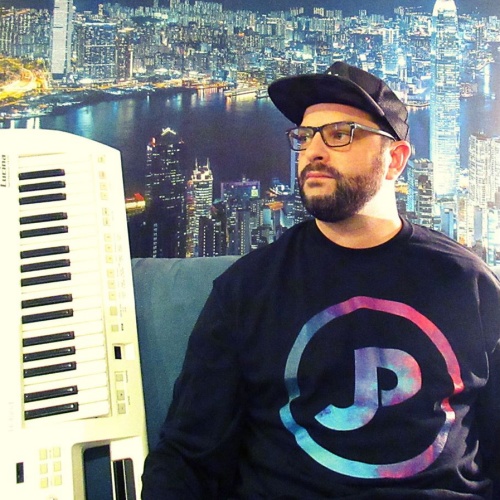 Despite its utilitarian title, James Peden's 'Instrumental Sessions' are anything but. This collection of 11 tracks is a ride that is worth sitting down in your car and blasting it as you drive up the Great Ocean Road at dusk as you reflect on your existence. Order
now
.
One of the stands out tracks of the release 'Existence' is the most of the late 80s in aesthetic and sensibility. It is performed with such earnestness that you can't help but nod after the vocal sample tells you that "We exist / for a reason"
The meditative themes continue with the 'Breathe' which is the bedrock of the album and also sets the tone, having been placed with distinction in the recent Listen Up Music Competition.
Another stand out track is 'Relax', which blends the electro-pop foundation of the album with a dip into jazz fusion sensibilities. I can totally hear this soundtracking a hip and happening Japanese Role Playing video game set in the modern urban jungle.
The sound is consistent throughout which might sound monotonous for the uninitiated. But if you are already into the sounds of modern synth-pop luminaries such as Daft Punk, Kraftwerk, and Jean-Michel Jarre. James Peden's 'Instrumental Sessions' is certainly your type of jam.
Bio info:
Hi, I'm James Peden, one-man synthpop army, comin' to rock your world. From my humble beginnings being a church keyboardist, I decided to branch out creating electronic music. Eventually, I landed on a sound that has been described to me as a combination of Pseudo Echo, David Bowie, Potbellez, & Peking Duk.
I put on an intense, entertaining live show enhanced by lights as I perform originals and remixes of songs I love.
I love experimenting with synth/ keyboard and electronic sounds to create my music and live shows are full of energy and life. You will hear a unique blend of electronic music, pop, synth, and 80s sounding vocals.
At times this army gets reinforcements from guest guitarists and sometimes even full percussion (depending on the battle that needs to be won!)
Like to experience something different in my live shows? I use flashing neon lights from my keyboard stand and from my clothing while I perform original songs like New Future, Speed of Sound, & Let's Make It Count.
​
2020 James is busy in the studio creating his latest release INSTRUMENTAL SESSIONS, which will be released in JULY. Featuring various electronic music tracks covering styles like Synth-wave, Chill-wave, EDM, and more.
​
Releases- I released my debut EP One in 2006 which featured Top 30 song Tired and was recorded by Daniel Kelaart and Mixed by Joth Hunt. 2013 I continued to work with Daniel and released a 3 song release called Apology. 2017 I released the single Thirst No More which gained in the top 6 of the Amrap Regional Charts in Jan 2017 and placed in the Semi-Finals of the Unsigned Songwriters Competition. 2018 released JP (New Future). 2020- Remix Movie Themes and Human (Single).
Order now here.